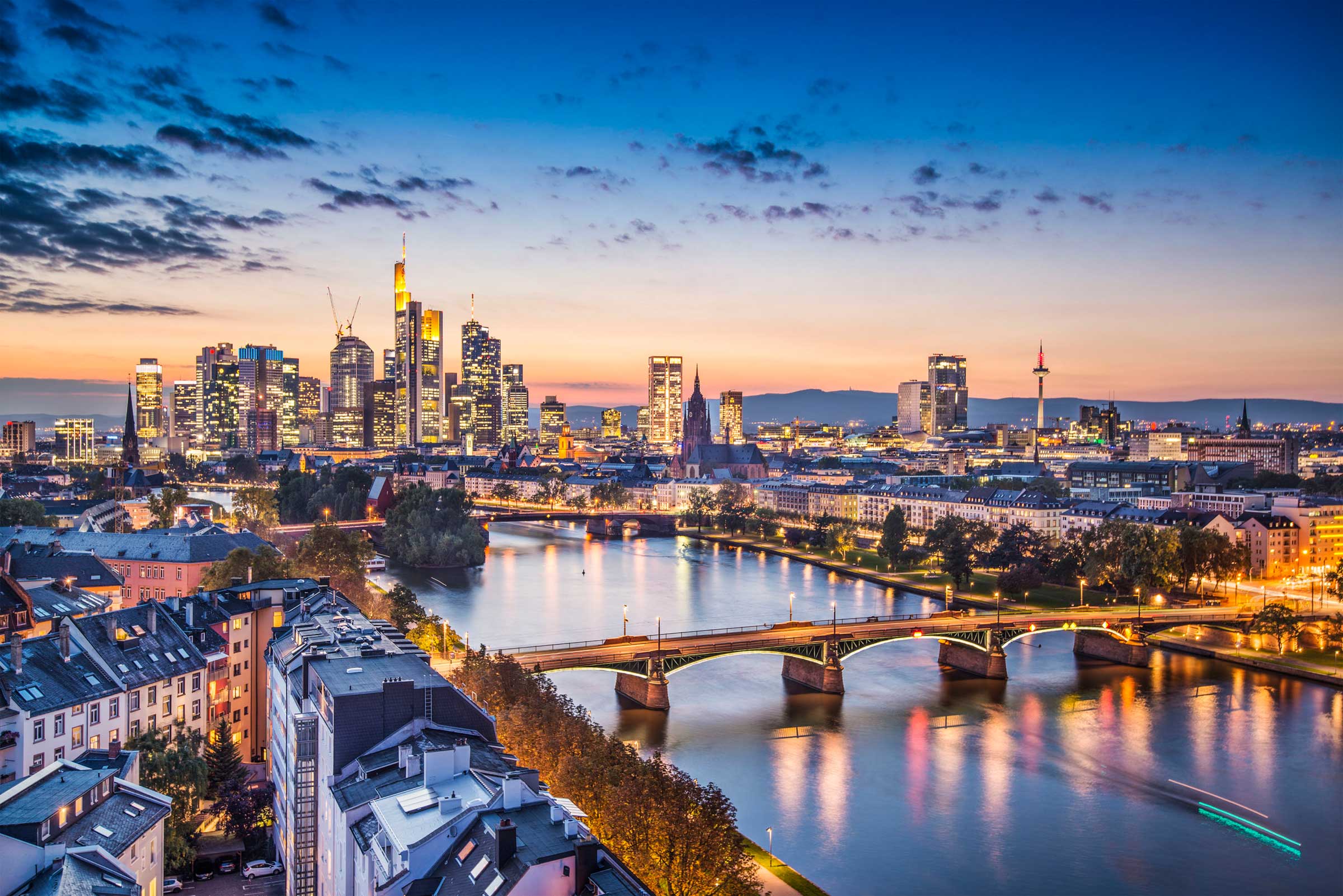 Frankfurt am Main
Frankfurt am Main, not only known as a dynamic and international financial, industrial, service and trade fair location, but also for its breathtaking skyline, which is dominated by Frankfurt's skyscrapers. Its central location and excellent infrastructure with one of the largest airports in Europe make Frankfurt one of Europe's leading international cities.
Frankfurt Main Tower
The city in the heart of Europe impresses with its contrasting diversity and its unique flair. From the modern Main Tower, from which you have a beautiful view over Frankfurt, to the hustle and bustle near historic buildings such as Kaiserdom and Paulskirche.
Goethe House
Visit the Goethe House, where the poet Johann Wolfgang von Goethe was born on 28 August 1749. Go shopping on the famous shopping street "Zeil" or visit one of the cosy Ebbelwei pubs and taste the delicious apple wine, a typical drink from Frankfurt.
On our selected tours, you will learn all kinds of new things and have extraordinary experiences in Frankfurt and its surrounding areas.
Highlights Tour
The Highlights Tour takes you to Frankfurt's most important sights, while your personal guide tells you about culture, history, art and much more!
Discover the beautiful city from the water with our Skyline Ship Cruise.
Frankfurt is a very child-friendly city and offers all kinds of exciting activities for families with children. Let Frankfurt for kids inspire you for your visit!
Wertheim Village
Frankfurt is also very suitable as a starting point for great excursions, for example to Wertheim Village, a large shopping outlet.
For a completely successful stay, we recommend Frankfurt's most luxurious hotels, the Jumeirah, Schlosshotel Kronberg, Villa Kennedy or Roomers Frankfurt.
Take a look at our exciting tours in Frankfurt: