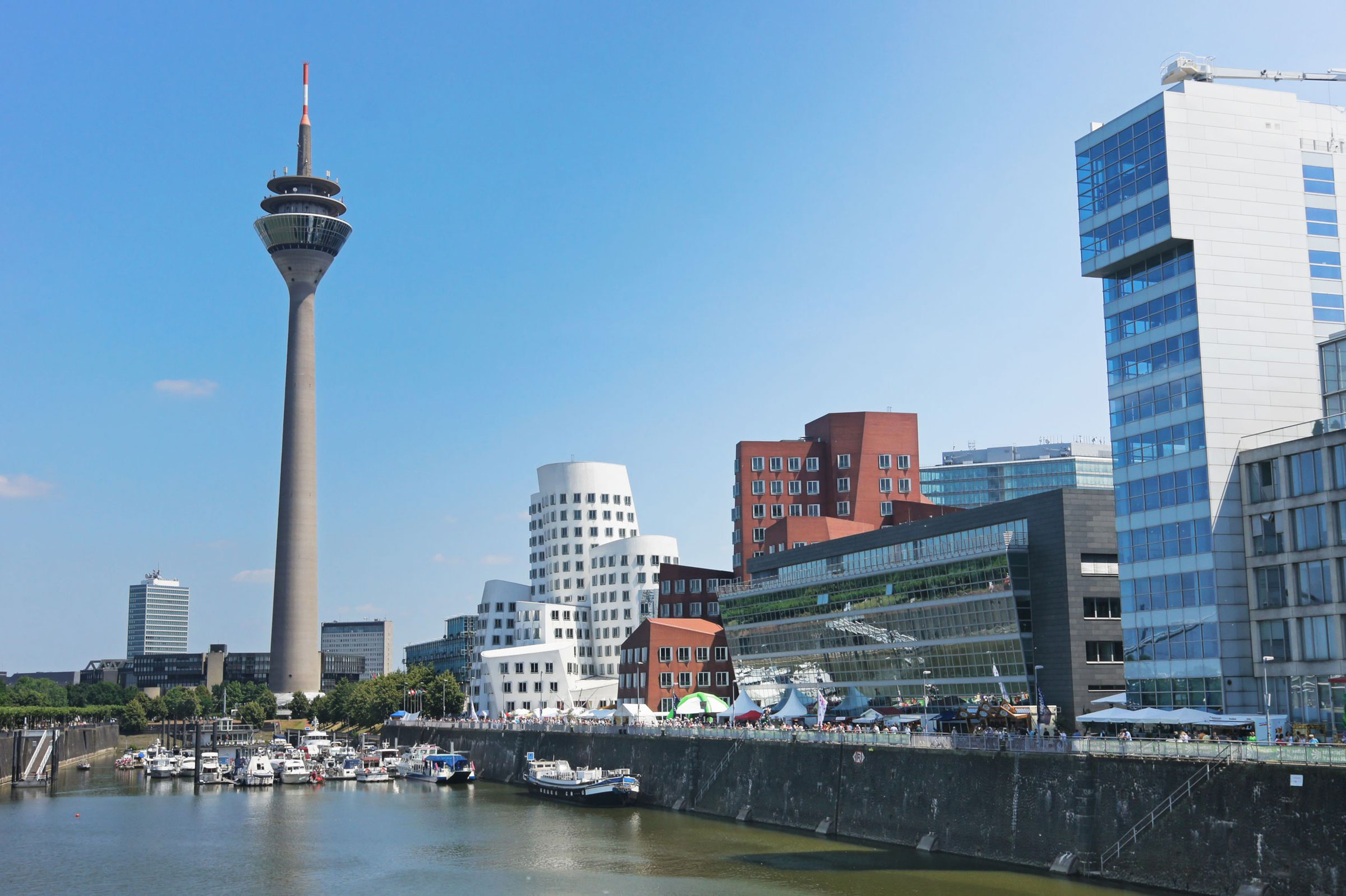 Welcome to Düsseldorf
– city of art, culture and business
Taking a stroll over the Rhine promenade, one of Düsseldorf's most popular meeting places, you will notice that Düsseldorf is a lively and diverse city. Its cosmopolitan charm and Rhenium joie-de-vivre characterize the image of the international city. Known as a city for art, culture and business there are lot of places you can visit and admire.
If you would like to get insights of the art and culture of Düsseldorf you should visit the Düsseldorf Schauspielhaus (theatre), the Deutsche Oper am Rhein (German Rhine Opera) or the impressive Art Collection North Rhine-Westphalia.
Do you want to learn about Düsseldorf's history and culture and visit its sights? Then the Düsseldorf Highlights Tour is just perfect for you! Your guide will take you on a journey through the city, provide you with inside knowledge and show you the most beautiful spots of the city!
The Rhine Tower Tour takes you high above the city! The Rhine Tower gives you a great view over the whole city and has many places to discover!
For everyone that is interested in architecture and culture, there is the Media Harbour Tour that takes you to Düsseldorf's harbour. There your guide shows you listed warehouses, extraordinary buildings from famous architects and many more highlights.
Düsseldorf is also a very child-friendly city! From zoos, playgrounds, museums and theme parks, there are many things to discover for you and your family. Get yourself some inspiration at our Düsseldorf for kids site.
For your perfect stay in Düsseldorf we recommend one of the top hotels there! You can choose from Breidenbacher Hof or Hyatt Regency Düsseldorf.
Take a look at our exciting tours in Düsseldorf: