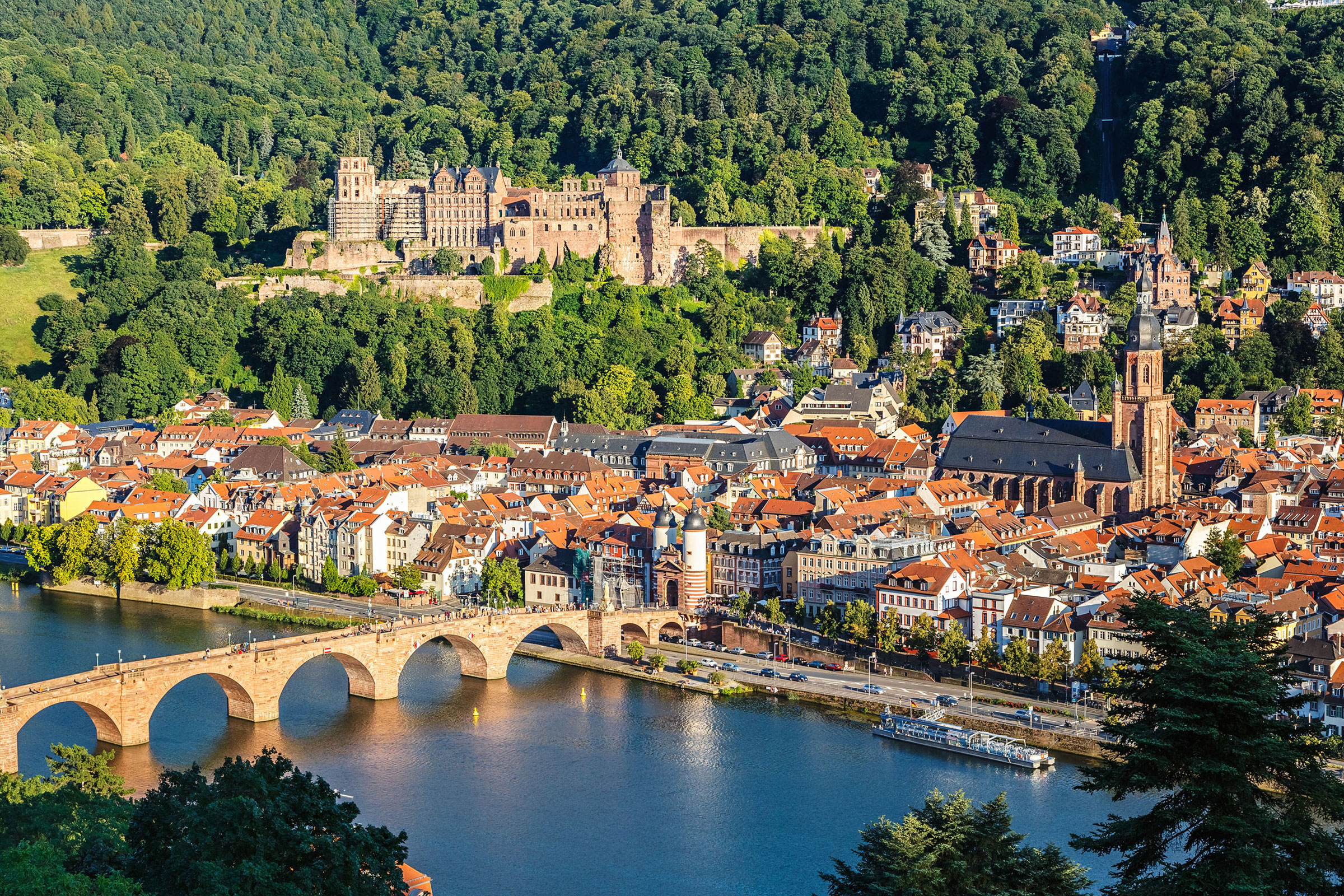 Welcome to Heidelberg
– Get to know the versatility of Heidelberg!
Heidelberg will make your heart beat faster!
The harmonious interplay of castle, old town and river between the mountains has already inspired poets and painters of romanticism.  The charm of this city has been preserved until today and attracts many visitors from all over the world every year.
Heidelberg is world-famous for its unique charm and character, created by the historical touch of the city from historic buildings such as the Old Bridge or the mighty castle.
But Heidelberg has more to offer! Enjoy an incomparable choice of culture and entertainment, hearty yet heavenly cuisine and a picturesque setting between the Neckar River and the city.
For your unique stay in Heidelberg, we have put together our best tours to choose from!
Our Highlights Tour gives you an overview of the romantic city and provides you with historical backgrounds, while your guide shows you the best places far away from the tourist crowds.
Heidelberg Castle is a must-see during a visit to Heidelberg. On our Heidelberg Castle Tour you will get an exciting insight into the former life in the castle and learn what meaning it still has for the city today.
Discover Heidelberg's beautiful surroundings on our Along The Weinstrasse Tour! You will pass cute little villages with impressive historical buildings and pass typical vineyards. On request, an exclusive wine tasting with a guided tour through a winery can also be included.
Heidelberg also offers some possibilities for children! The city centre is completely car-free and therefore ideal for a visit with children. Be inspired by our ideas at Heidelberg for kids!
Take a look at our exciting tours in Heidelberg: