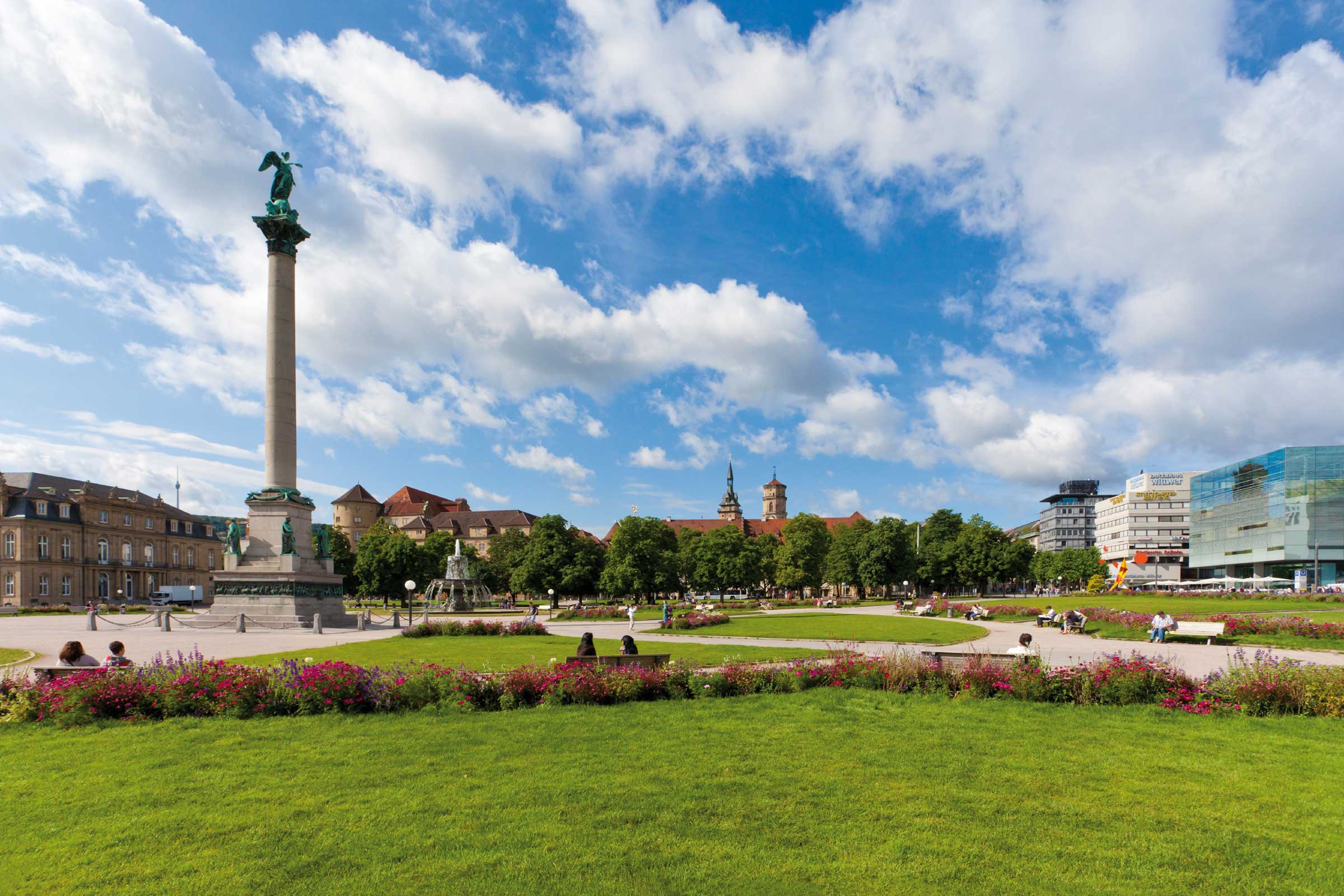 Welcome to Stuttgart
– a vibrant and lively city!
A vibrant and lively city, known as home to Porsche and Mercedes Benz, but also admired for its architectural trophies, its diverse cultures and its high-calibre art.
Both the Porsche Museum and the Mercedes Benz Museum show their fascinating automotive history and more than 1600 exhibits in architecturally interesting buildings. Different rooms bring everyone closer to the wealth and diversity of the respective make of car.
But Stuttgart is not only appreciated for its automobile industry!
In the heart of the city and only a stone's throw away from the shopping street Königstraße lies the New Palace. The foundation stone for this baroque residential palace was laid on 3 September 1746 and houses today the ministries of the Baden-Württemberg state government and representative rooms.
Visit sights such as the Bauhaus-Weißenhof or the beautiful market hall and enjoy not only impressive architecture but also the exciting history of Stuttgart.
If you want to experience the Stuttgart people, you should visit the beer festival or the traditional wine festival, which takes place in September every year – both worth seeing!
Discover the beautiful city of Stuttgart with our tours and create unique experiences!
Our Highlights Tour leads you to Stuttgart's most important sights and hidden beautiful places and your guide tells you about history, architecture, art and the lifestyle of the residents.
Visit the Porsche Museum or Mercedes Benz Museum to learn more about the automobile industry or have an extravagant shopping experience in Outletcity Metzingen, where you can buy goods from designer brands like Gucci, Giorgio Armani and many more!
Stuttgart also offers many attractions for children. Let us inspire you for your visit with children on our Stuttgart for kids page!
Take a look at our exciting tours in Stuttgart: