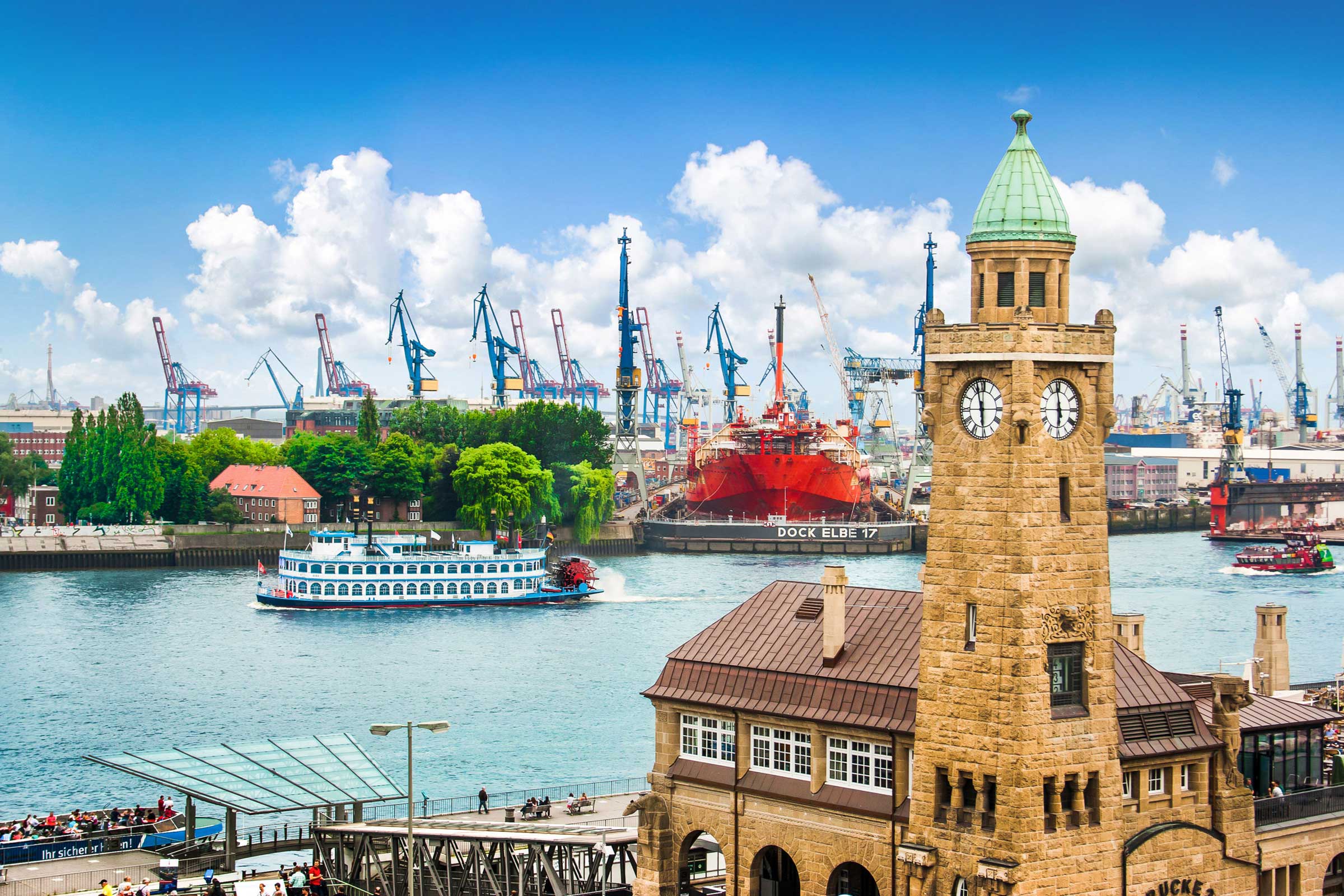 With its distinctive maritime flair and character, the Hanseatic city of Hamburg is one of the most popular destinations in Europe. It is not without reason that the port city is often called the "gateway to the world". It offers its visitors unique experiences in terms of shopping, nature and culture.
The city's glamour and natural beauty are the hallmarks of Hamburg, with a wide range of hotels, restaurants, theatres and shops, chic beaches along the Elbe, the green banks of the Alster, a vibrant harbour district and landmarks that look back on more than 1,200 years of history.
Several guided boat tours depart daily from the Landungsbruecken, meandering through the many container ships, elegant yachts and steam-powered ocean liners. The port of Hamburg is the largest port in Germany. Did you know that Hamburg imports 700,000 tonnes of unroasted coffee beans every year?
Hamburg's UNESCO World Heritage Site is the Speicherstadt, home to the world's largest single complex of traditional brick warehouses resting on thousands of oak columns and traversed by narrow waterways, the so called fleets. Noble merchants once traded there with coffee, tea and spices.
For the best experiences in Hamburg, we have put together the most beautiful tours for you!
To get an overview of the harbour city and to learn more about the harbour, the Speicherstadt, history, culture and nature, our Highlights Tour is ideal.
A Harbour Cruise also gives you an exciting insight into the logistics of Germany's largest port.
Would you like to see Hamburg and other cities from above? The Miniature Wonderland presents entire cities in miniature and hosts the world's largest model railway exhibition.
A trip to Lüneburg & Lüneburger Heide is unique! The beautiful hanseatic city and the national park Lüneburger Heide are perfect for walks.
From famous musicals to an amusement park or a planetarium, there is plenty for children to discover in Hamburg!
For your perfect stay in hamburg we recommend one of our selected hotels. You can choose from the Fairmont Hotel Vier Jahreszeiten, the Park Hyatt or the Hotel Atlantic Kempinski Hamburg.
Take a look at our exciting tours in Hamburg: