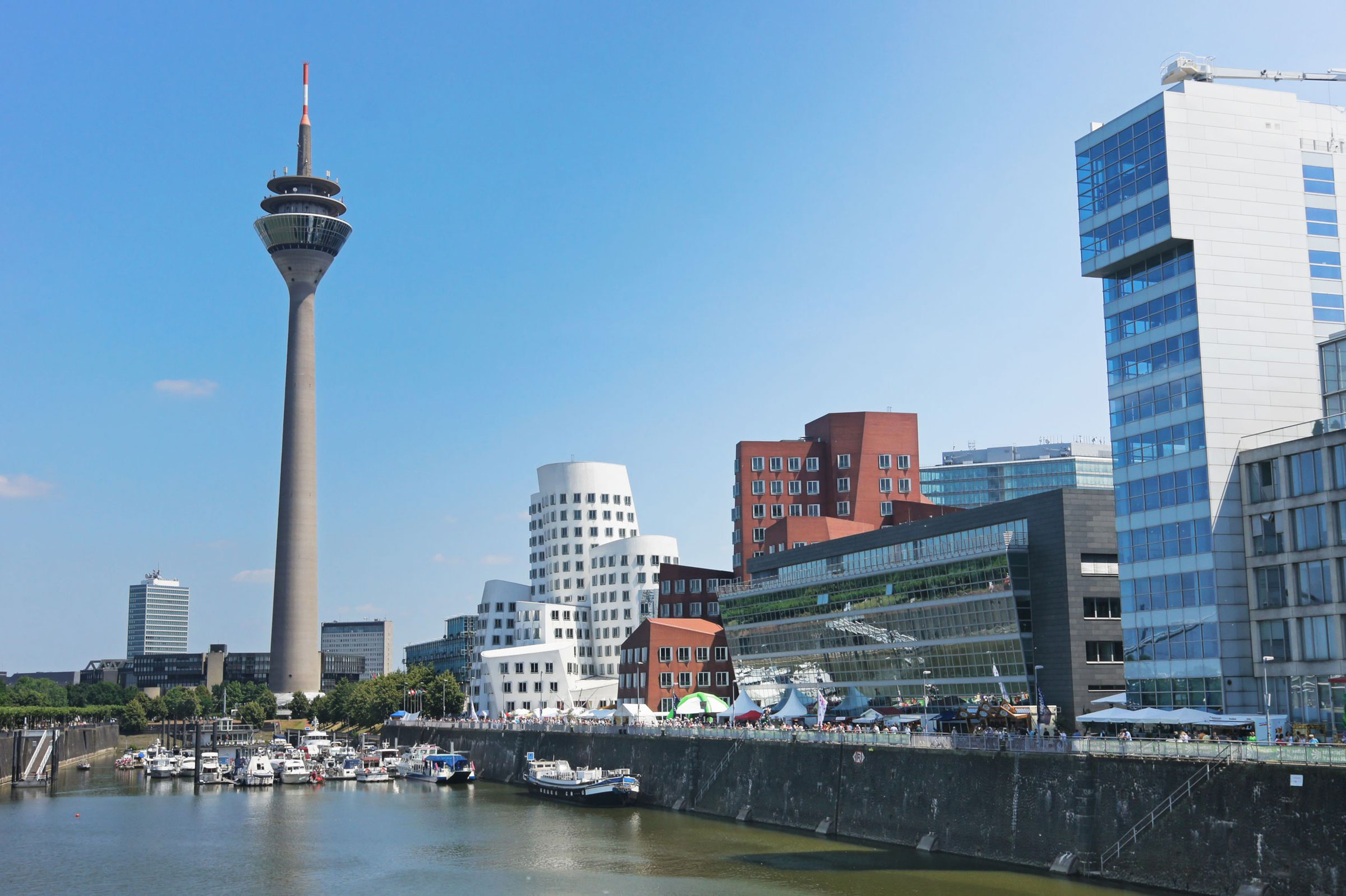 With a height from 240m it is the highest building in Düsseldorf and its landmark – the Rhine Tower.
Built around 1979 you can now enjoy a fantastic view over Düsseldorf with its historic Old Town, the Rhine embankment promenade and much more.
You even have the possibility to admire the city's view by a restaurant in the height of 173m. The attraction about this is, that the restaurant rotates around its own axis every hour.
What you will see
Rhine Tower
Largest digital clock of the world
Incredible view over Düsseldorf
Duration: ca. 1,5 hours
Admissions according to the programme are included.
You can add this tour to your favorites here: