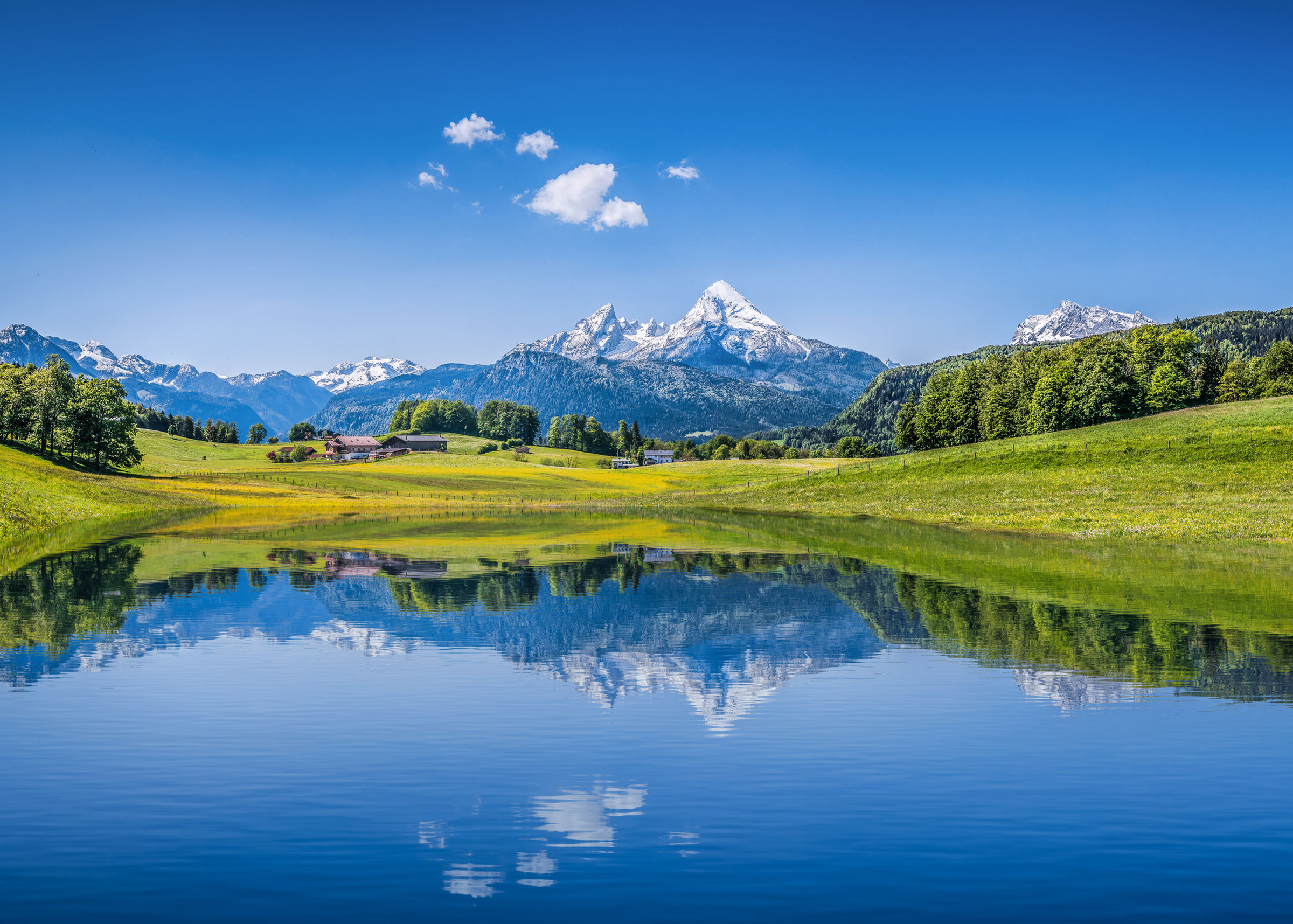 Berchtesgaden
&

Lake Königssee
Berchtesgaden is famously known for its climatic cure region but attractions like hiking, golf, tennis, downhill skiing are making Berchtesgaden a sports heaven. The crystal clear lakes surrounded by the Alps look picture-perfect.
During your visit here you will see Eagle's nest, a building that was a present to Hitler in 1939 for his 50th birthday (open only May – October). You will go up the mountain by an elevator built into that mountain. From up there you have the best panorama of the Berchtesgadener Land region.
Afterwards you will be taken to the beautiful Lake Königssee, Bavaria's most beautiful and crystal clear lake to have an unforgettable boat cruise with a stop at the 12th century chapel St. Bartholomew.
What you will see
Berchtesgaden
Beautiful landscapes
Eagle's nest
Lake Königssee & St. Bartholomew chapel
Duration: 12 hours
The sequence of the sights can vary. Admissions according to the programme are included.
You can add this tour to your favorites here: