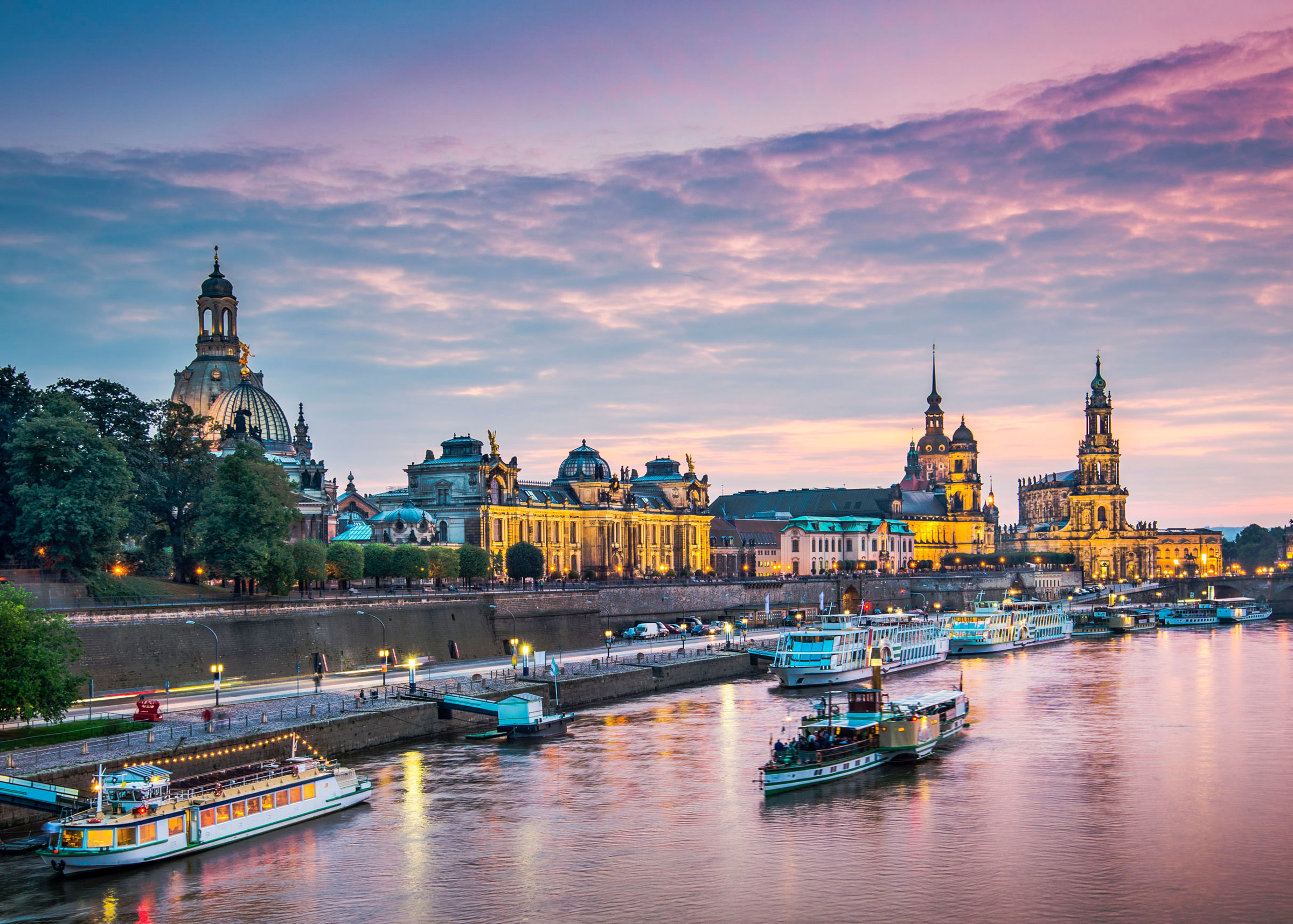 Dresden – Elbe River Cruise
Discover Dresden's famous skyline by water!
With a paddle-wheel steamer you will be able to see beautiful bridges like the blue wonder, romantic palaces and the ''Maria am Wasser'' church ('Mary on the water'').
The Saxon steam boat tour connects culinary relish, beautiful nature and an experience you will never forget.
What you will see
Historical paddle-wheel steamer
Dresden's skyline
Several bridges & famous "Blue wonder"
Romantic places
Palaces like the Pilnitz Palace
'Mary on the water' church
District of elegant villas at Loschwitz quarter
Duration: 1,5 hours
The sequence of the sights can vary. Admissions according to the programme are included.
You can add this tour to your favorites here: